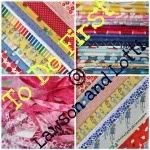 Do First Lists and Links:
I have been out of the loop in the blog world big time these past few weeks; this time its because of my recent move! I do not think that we have been this unpacked in the whole 8 years of our marriage. Not only have I hung a few of my past projects, but we also have pictures and knickknacks out around the apartment. There will be pictures coming soon (as soon as I figure out where I packed the cord that connects my camera to the computer). This has been an exciting month already with our opportunity to paint both the living room and baby girl's room. I can't believe that we have such a homey and welcoming little place. The best aspect is how inspired I am feeling about working on projects; in July you will see a lot more done than I am able to get to at the moment.
Must Do:
1. Unpack more craft and project boxes
2. Have a House-warming party
3. Plan projects for July
4. Host
TGIFF
for June 29th
Might Do:
1. Family Tree Quilt
2. Work on blocks for the Red, White and Blue Blog hop
What do you have planned for the month? What do you want to finish or start? Make your own list and link up for fun! I have found that posting to
WIP Wenesdays
and
TGIFF
for my projects has kept me a bit accountable in the past when I was actively crafting and blogging. I am trying to live up to the
Process Pledge
by showing more of my projects while they are in formation mode. I love the input and I have been given fantastic ideas that I would not have thought of for a project and would have missed out on great learning opportunities had I not shown my projects unfinished and developing!